About The Webinar
We welcome all the enthusiastic researchers from all around the world to join us for the International Conference on HIV-AIDS will be organized during March 20-21, 2023 in Amsterdam, Netherlands emphasizing on the theme Exploring New Horizons and Research innovation in HIV Prevention and Care. With members from around the world focused on learning about HIV/AIDS & STDs/STIs, this is your single best opportunity to reach the largest assemblage of participants from the hospitals, Universities, community. World-renowned doctors, researchers, scientists, speakers, the most recent techniques, tactics, and the newest updates in respective field are hallmarks of this HIV-2023 conference.
When
March 20-21, 2023
Where
Amsterdam, Netherlands
Who should Attend
Researchers
Scientists
Microbiologists
Bacteriologists
Virologists
Parasitologists
Pathologists
Pharmacists
Epidemiologists
Healthcare Specialists
Pharmaceutical Agencies
Drug Manufacturing Companies and Industries
Laboratory Technicians and Diagnostic Companies
Professors
Students
Why to Attend
HIV 2023 will give worldwide platform and recognition to an analyst who enlightens the advanced and unique prevention methods in HIV-AIDS. Most updated information gathered by dynamic speakers, improvements, and is particular components of this gathering and personalities from all across the globe focusing on finding out about recent HIV-AIDS. This conference will be the best chance to achieve the biggest collection of members, conduct presentations, disseminate data, meet with potential scientists, trade learning and make an unmistakable imprint by fascinating developments at this event. Be the first to showcase your research, innovation and brand to gain competitive advantages. Meet your target audience and explore your product and services.
Global & Local Expertise
Prospective Attendees
Larger Worldview of the Profession
Open Gateway towards Innovation
Transparency Communication
We Focus on your Career Growth
We're Passionate about What we do
Strong Sense of Identification
Quality Without Compromise
Benefits
Meet the renowned experts from all over the world
Build Your Knowledge Base
Networking Opportunities
All accepted abstracts will be published in the respective Supporting Conferences Journals
Each Accepted abstract will receive a Digital Object Identification Number (DOI) provided by CrossRef
Certification
---
Abstract
HIV/AIDS and Retroviral Diseases
HIV Related Infections, Co-Infections and Cancers
HIV/AIDS stigma, Discrimination and Lived experience with HIV
Prevention of Mother to Child Transmission
HIV Transmission and Viral Diversity
Advanced Techniques involved in HIV-AIDS and STDs
HIV Diagnosis and Therapy
Epidemiology of HIV/AIDS, STDs & STIs
HIV Drug Discovery, Research & Vaccines
Viral, Bacterial, Fungal & Protozoan STDs
STDs/STIs and Infertility
Immunology of STDs & STIs
Recent Advancement in HIV/AIDS, STDs and STIs
Current Focus in Virology Research
Policy, Advocacy& Community Engagement in HIV/ AIDS Research
Send your abstract to: hiv_conference@scientificwisdom.org
Awards
Best Eminent Presentation Award
Outstanding Speaker Award
Session's Best Award
Outstanding Future Scientist Award
Best Poster Presentation Award
Scientific Support Award
CONFERENCE VENUE
About Conference Venue
Amsterdam is the capital of Netherlands and most swarmed region of the Kingdom. It is known for its artistic heritage, elaborate canal system and narrow houses with gabled facades, legacies of the city's 17th-century Golden Age. The 17th-century canals of Amsterdam and the 19–20th century Defense Line of Amsterdam are on the UNESCO World Heritage List. Even then, because Amsterdam is surrounded on three sides by large bodies of water, as well as having a significant heat-island effect, nights rarely fall below −5 °C (23 °F), while it could easily be −12 °C (10 °F) in Hilversum, 25 kilometres (16 miles) southeast.The Top Medical Universities and Institutions are: Erasmus University Rotterdam, University of Amsterdam, Utrecht University, Leiden University, Maastricht University, VU University Amsterdam, Radboud University Nijmegen, University of Groningen, Wageningen University and Research Center, Eindhoven University of Technology, University of Twente.
Amsterdam's main attractions, including its historic canals, the Rijksmuseum, the Van Gogh Museum, the Stedelijk Museum, Royal Palace, Hermitage Amsterdam, West Church, the Anne Frank House, Rembrandt House Museum, Dam Square, the Amsterdam Museum, Maritime Museum, Vondelpark, Bloemenmarkt, Canals of Amsterdam, red-light district, Port of Amsterdam, and its many cannabis coffee shops draw more than 5 million international visitors annually It is also the world's most multicultural city with at least 177 nationalities represented.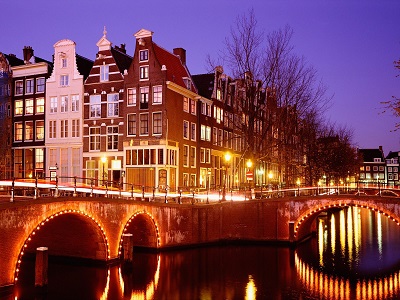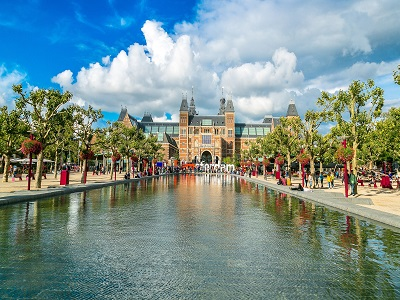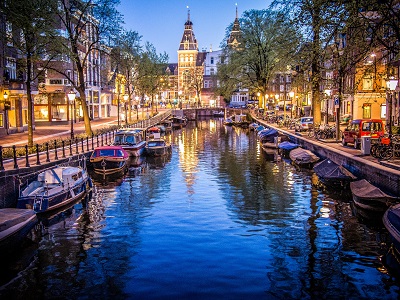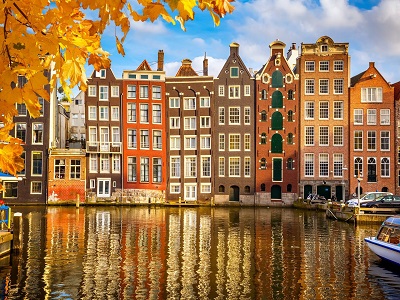 Registration
👉For Group Registration Discounts, Discounts and Payment Related Issues Email us "finance@scientificwisdom.org"
Testimonials
Our Keynote Speakers, Speakers and Delegates testimonials-reviews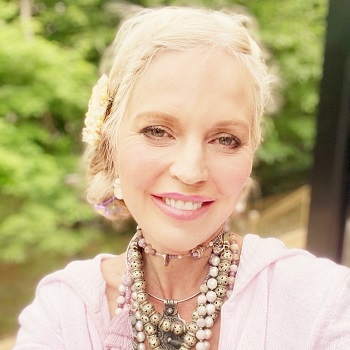 ⇒ These are worldwide experts group speaking sessions in the medical field. This organization does a good job of bringing in scholars from around the world working on subjects of interest. For example I met an Infectious Disease doctor using Chinese medicine with Western public health measures hygiene, vaccinations to manage & prevent Covid using nutrition & energy balance.
R.M. Boylan
Researcher & Writer, Theratechnologies Inc
Canada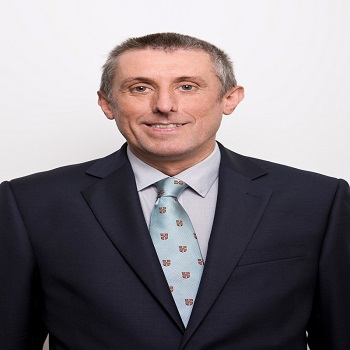 ⇒ It has been a pleasure to be associated with Scientific Wisdom in the provision of state-of the-art information and discussions on Regenerative Medicine. The staff at Scientific Wisdom are efficient, understanding and knowledgeable in the way that they facilitate meetings and presentations. I look forward to working further with Academic Wisdom in the future.
Peter Hollands
Clinical Scientist and Author in Regenerative Medicine and Assisted Reproduction
United Kingdom

⇒ As a Distinguished Professor, Research Keynote Scientist, and also scientific Advisory specifically at this webinar dated the 16th of Dec 2020, on Stem Cell and Regenerative Medicine my area of deep expertise; it was a fantastic podium to declaration, explore, skillfulness, and boost the knowing scopes. Cordial thanks to organizing committee, Organization and related partnership. Cordial wishes to the organization upcoming scientific webinars & conferences.
Laila M. Montaser
Professor of Clinical Pathology & Chair of SRNT, Menoufia University
Egypt
---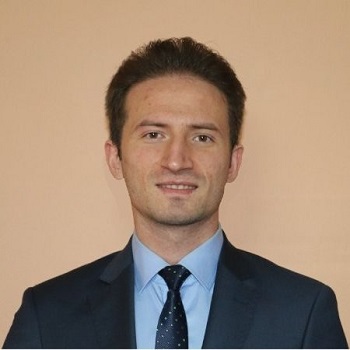 ⇒ First of all I would like to say many thanks to Organization, for I have been given the opportunity to join in this very Prestigious scientific Event. Organization is very respected and of high quality. I am also grateful to meet with researchers from other countries who have innovative research's. Organization is very respected and of high quality.
Eyupoglu OE
Istanbul Medipol University
Turkey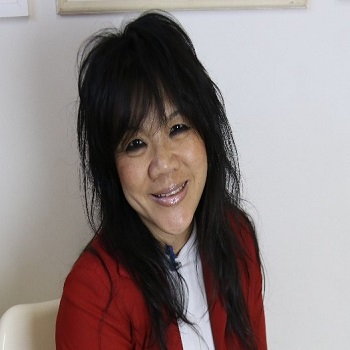 ⇒ Iam very happy to share my testimony about scientific wisdom organization, i participated webinars on Traditional & Chinese Medicine, Gynaecology, Traditional & Alternative Medicine, Epidemiology and more. I am very happy to be a part of this international scientific platform with affordable registration. I look forward to share my research knowledege with global persons through this organization in the future.
Wei Ling Huang
Medical Acupuncturist and Pain manager. Traditional Chinese Medicine researcher.
Brazil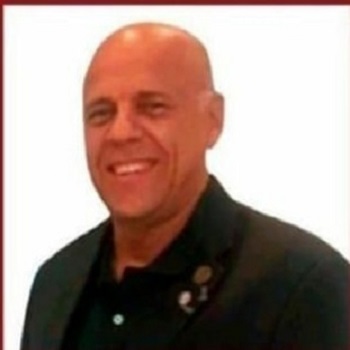 ⇒ The Webinar about Traditional and Chinese Medicine, was an important virtual place, in day of pandemia and confinement to share knowledge with other researchers and students of all part of the world. I hope it take an usual and repeat the experience soon. Congratulation to all persons who take part of organization.
Carlos Soares Pernambuco
Estácio de Sá University – Campus Cabo Frio- RJ
Brazil
---
Please go with this link for moreTestimonials
---
SUPPORTERS
Media Partners, Collaborations, Exhibitors & Sponsors